26 October 2022
EpSSG WINTER ROME MEETING 2022
Rome November 30- December 1,2, 2022
Official EpSSG Winter Meeting 2022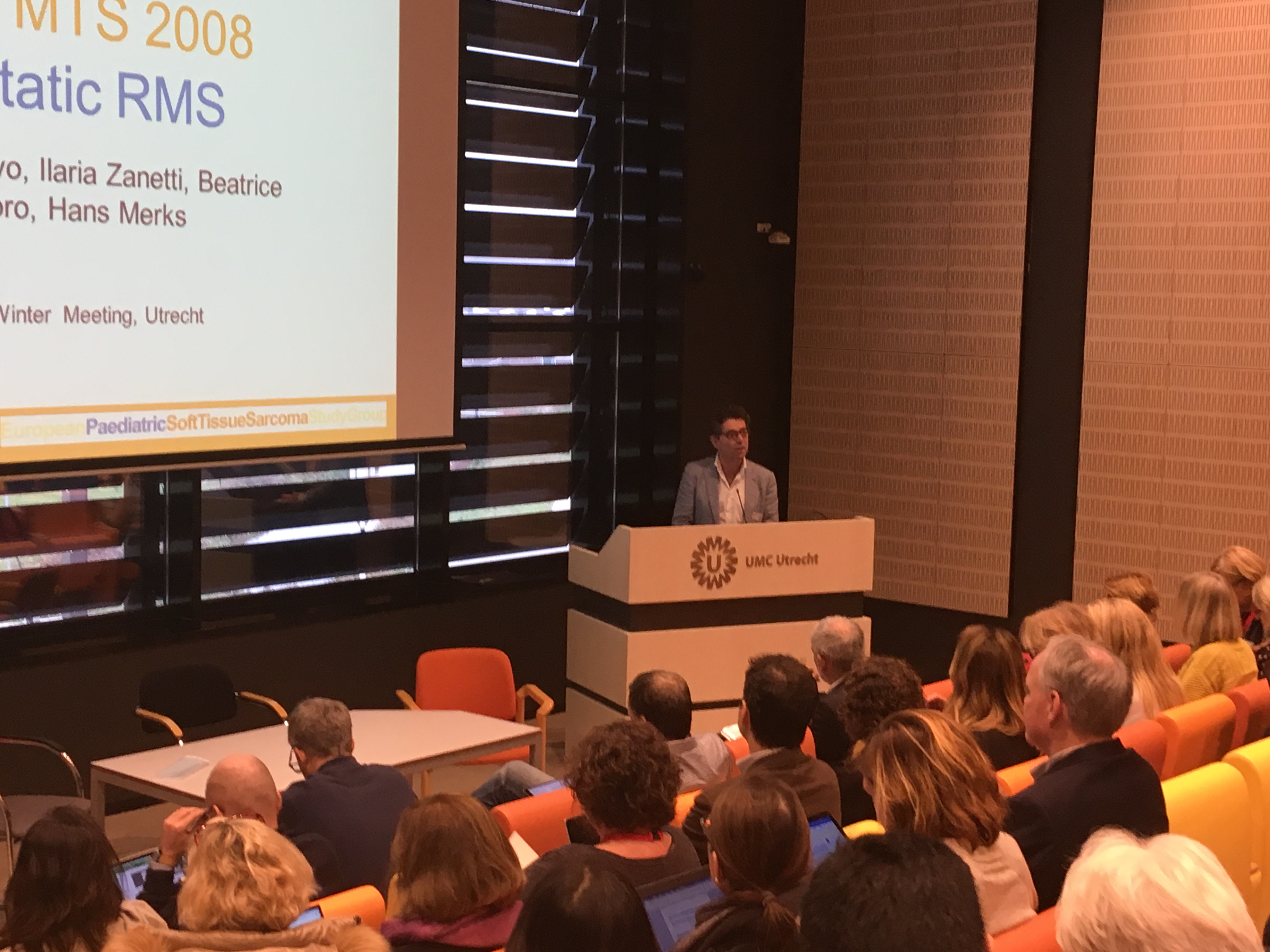 Our meeting will take place in Rome, Italy.
Short-Programme
Wednesday November 30
Board meeting closed, Bambino Gesù Hospital
INSTRuCT meeting closed up to 45, Hybrid meeting, Bambino Gesù Hospital
This meeting is organised by the University of Chicago
Chairs: D. Hawkins, E. Koscielniak and G. Bisogno.
Main organizer: Suzi Birz
Registration form has been released via email.
December 1, 2
EpSSG General Winter Meeting, Fontana di Trevi, Conference Centre
Chairs: JHM. Merks and GM. Milano
Registration form has been released via email.
Thursday December 1
Registration desk 7.30-9.30 CET
FaR-RMS TMG meeting closed 8.00-9.30 CET
EpSSG meeting 10.00-18.30
EpSSG WELCOME DINNER
Friday December 2
Registration for EpSSG members 8.00-8.30 CET
General Assembly closed to EpSSG Members 9.00-10.00 CET
EpSSG Meeting 10.00-15.30 CET
Parents Meeting with Board 12.15-13.45 CET
Local host:
Dr. Giuseppe Maria Milano, Dr. Rita Alaggio
Check the final PROGRAMME at the bottom of this page

General INFO
This Annual Meeting will include different sessions and interactive Round Tables between European tumour and clinical trial group members, patient and parent groups and relevant healthcare professionals with a common interest in paediatric haemato-oncology.
Meeting Location:
1. Bambino Gesu Hospital:
2. Trevi Congress Center:
Accommodation options is available at the bottom of this page.
Welcome Dinner
THURSDAY DECEMBER 1
TIME: 19:30
LOCATION: La Campana Restaurant
Registration
This is not the Registration FORM: Registration will be sent via email, so check your email box.
Please note that the meeting is open to EpSSG members. Non EpSSG members can attend the meeting by invitation from an EpSSG member. All EpSSG and not EpSSG members must be registered.
The meeting fee for members is 50€ (for those who have sent their annual membership for 2022) and for non members is 80€.
Deadline is November 15, 2022. For organizational reason registration after this date can not be accepted.
In order to join the event, please login.
Login
Register Now
If this is the first time you try to join one of our meetings, register now: