26 April 2021
EpSSG Spring VALENCIA MEETING 2021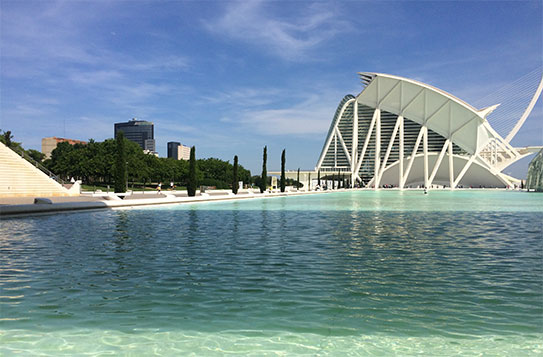 CORONAVIRUS update: 27 April 2020
SIOP Europe Annual Meeting in Valencia (4-8 May 2020) due to the Coronavirus (COVID-19) pandemic has been postponed to 26-30 April 2021.
All paid registrations will remain valid for the Annual Meeting in 2021 as well as the welcome dinner contributions. Official EpSSG Spring Meeting 2021 within SIOP Europe Annual Meeting
Our meeting will take place within the SIOP Europe Annual Meeting in Valencia, Spain.
Programme will be updated
Tuesday and Wednesday
Panels meeting (Radiotherapy and Phase I/II Committies)
Board meeting
Thursday
Our official meeting will be jointly with CWS and EXPeRT group (14.00 - 15.30)
Jointly with Young SIOPe and CWS groups (16.00-17.30)
EpSSG WELCOME DINNER (20.00-22.30) Please register and confirm (see below the form to register!)
Friday
Registration for EpSSG members (7.45-8.00)
Assembly (EpSSG members ONLY) 8.00 - 9.00
EpSSG open Meeting starts at 10.30 till 12.30
The preliminary programme will be on this page soon.
Members of the Group can also participate in other open and joint meetings.
General INFO
This unique Annual Meeting will include novel session formats and interactive workshops between European tumour and clinical trial group members, patient and parent groups, survivors, and relevant healthcare professionals with a common interest in paediatric haemato-oncology.
Venue address:
Avinguda de les Corts Valencianes, 60
46015 València, Spain
Tel.: +34 96 317 94 00
Accommodation options:
CLICK HERE for ACCOMODATION options
EpSSG WELCOME DINNER:
Restaurant: Alqueria del Pou
Entrada Rico, 6 - 46013 Valencia
The dinner registration and confirmation is here:
CLICK HERE for DINNER BOOKING
MEETING REGISTRATIONNOTICE: The registration is totally arranged by local organizers of the SIOPE and is per invitation only, NOT through this site.
EpSSG members in order with their Annual fee payment are SIOP Europe members, thus have a reduced registration fee rate.
You can confirm and select DINNER from this page. NOTICE: it is NOT the meeting Registration!
EpSSG members will receive (if not yet) invitation via email from SIOPE local organisers (kindly check your spam folder).
If you do not receive your personal invitation by 3rd of February 2021, please contact annualmeeting@siope.eu to request an invitation or nominate a peer or colleague.
Please note that on-site registration in Valencia will not be possible and you are therefore encouraged to register in advance.
The early-rate registration deadline is
4 February 2021
.
Find out more by clicking over MEETING REGISTRATION and SIOP Europe 2021 links:
In order to join the event, please login.
Login
Register Now
If this is the first time you try to join one of our meetings, register now: