04 December 2020
EpSSG 2020 WINTER VIRTUAL MEETING
November 30 -December 4, 2020
VIRTUAL Meeting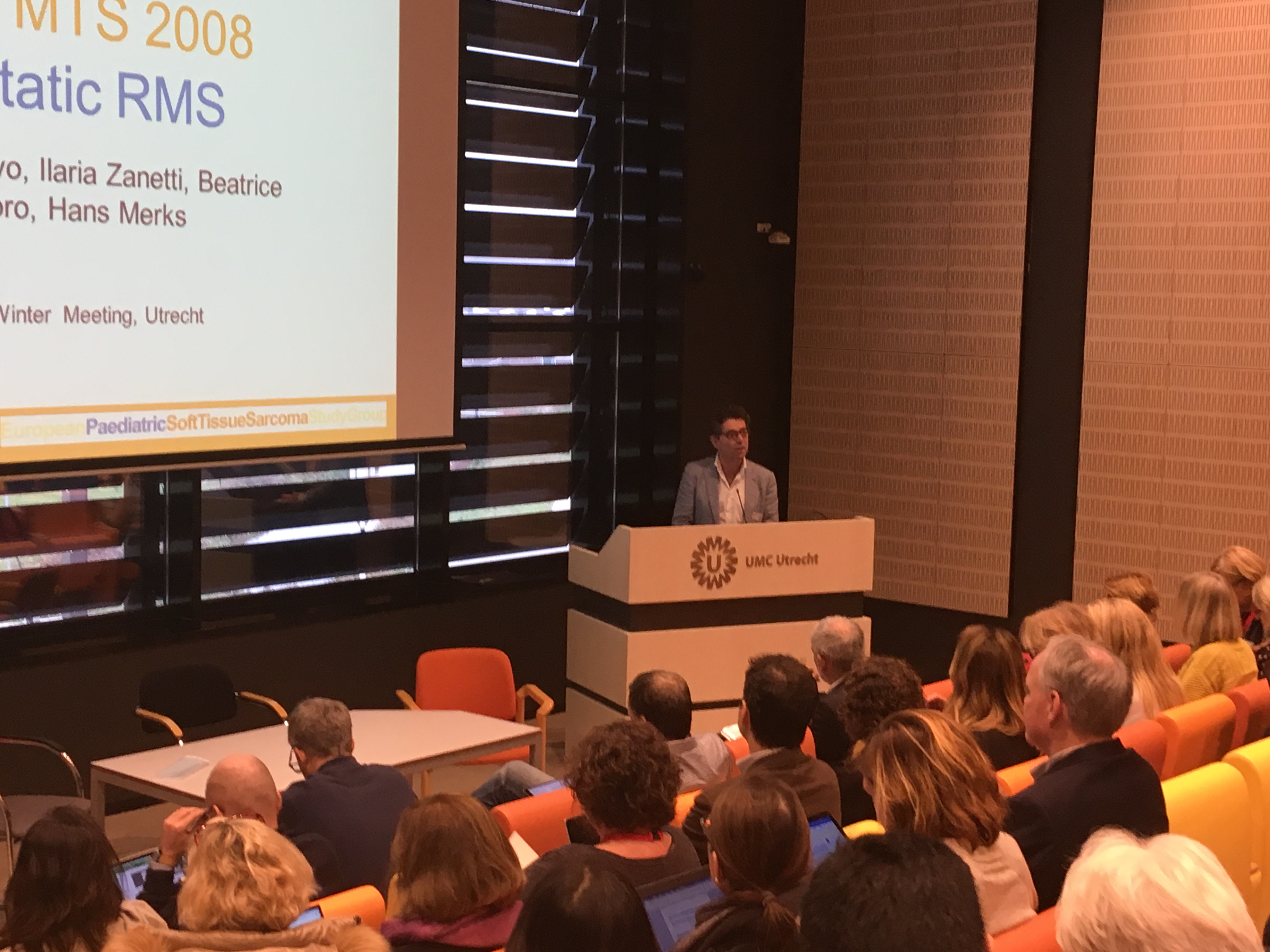 Official EpSSG Winter Meeting 2020
Our meeting will be organised virtually due to the pandemic time.

General INFO
This Annual Meeting will include different sessions and interactive workshops between European tumour and clinical trial group members, patient and parent groups and relevant healthcare professionals with a common interest in paediatric haemato-oncology.


Registration
Please note that the meeting is open to EpSSG members. Non EpSSG members can attend the meeting by invitation from an EpSSG member. All EpSSG and not EpSSG members must be registered as soon as the link will be sent via email. Deadline for registration is November 27, 2020. REGISTRATION ONLY THROUGH EMAIL INVITATION, not from this site!

Programme
Monday November 30
14.00-18.15 Phase 1/2 + Biology Committees: OPEN ask link if you want to join

Tuesday December 1
12.00-14.00 NRSTS meeting: OPEN ask link if you wish to join
14.00-15.00 NRSTS & RT joint Committees: CLOSED
15.00-17.00 RT Committee: CLOSED

Wednesday December 2
9.00-12.00 Biology+Phase 1/2 Committees: CLOSED
14.30-17.00 INSTRuCT Meeting: CLOSED

Thursday December 3
08.00-10.30 FaR-RMS TMG meeting
11.00-13.05 EpSSG WINTER MEETING
16.00-18.00 Surgery Committee: CLOSED

Friday December 4
10.00-12.00 Pathology Committe: CLOSED
10.30-12.00 Imaging Committee: OPEN ask link if you want to join
13.00-13.45 EpSSG General Assembly OPEN TO ALL EpSSG members
14.00-16.00 EpSSG WINTER MEETING OPEN TO ALL

Find enclosed EpSSG Winter meeting programme.
In order to join the event, please login.
Login
Register Now
If this is the first time you try to join one of our meetings, register now: