26 April 2021
EpSSG Spring meeting within SIOP Europe 2021, 2nd ANNUAL MEETING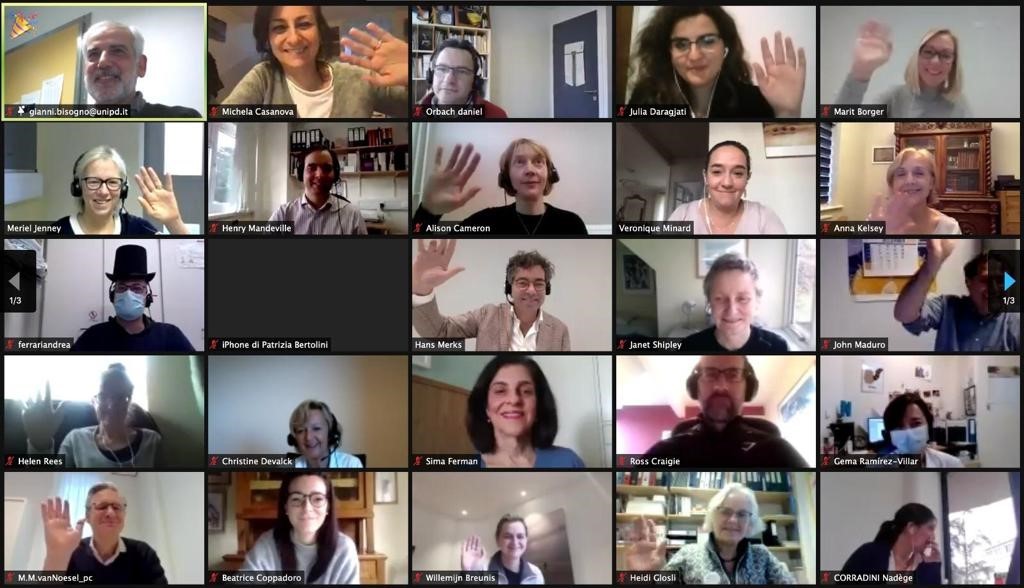 April 29 and 30 are two days dedicated to EpSSG meetings.
On Thursday we invite you to join the Assembly as a member. Please check your email as the SIOPe Secretariat have sent you the invitation link to join.
Moreover, for a full participation to the EpSSG meetings and not only, please register at the SIOPe annual meeting. (See below how to register)
We are looking forward to having you with us!
REGISTRATION GUIDELINES
All participants must Create an Account and register via the Online Registration Form. Please read the instructions below carefully.

Each participant will receive a Registration number by email after submitting the Online Registration Form. If you wish to pay by a bank transfer, please proceed with the payment only after receiving your Registration number. Please do not send any payment by bank transfer without the Registration number and participant's name included in the payment details.

Registration will remain open until 25 June 2021.
Before log-in to the registration portal please prepare the following information:

• Email address used for the Registration to this meeting and your password (if you don't remember your password, you can reset it during the log-in procedure)

• Bank account details if you are from an European countries (Address, IBAN, SWIFT/BIC, bank Address)

• Bank cheque details if you are NOT from an European countries (Name/company, Address, City, Country, ZIP)

Note: If you registered more than 6 months ago using a credit card, please kindly be informed that we cannot directly reimburse you on your credit card (this is a policy globally set by credit card gateway providers). We will proceed the refund to your bank account.
SIOPe VIRTUAL MEETING PLATFORM is OPEN
https://www.siopeurope.eu/
In order to join the event, please login.
Login
Register Now
If this is the first time you try to join one of our meetings, register now: