An overarching study for children and adults with frontline and relapsed rhabdomyosarcoma
FaR-RMS is an over-arching study for children and adults with newly diagnosed and relapsed rhabdomyosarcoma (RMS), that started recruiting patients in 2019 and will end enrolling them in 2026. It is a multi-arm, multi-stage trial, involving several different questions regarding chemotherapy, local treatment, treatment at relapse or long term sequelae, among others.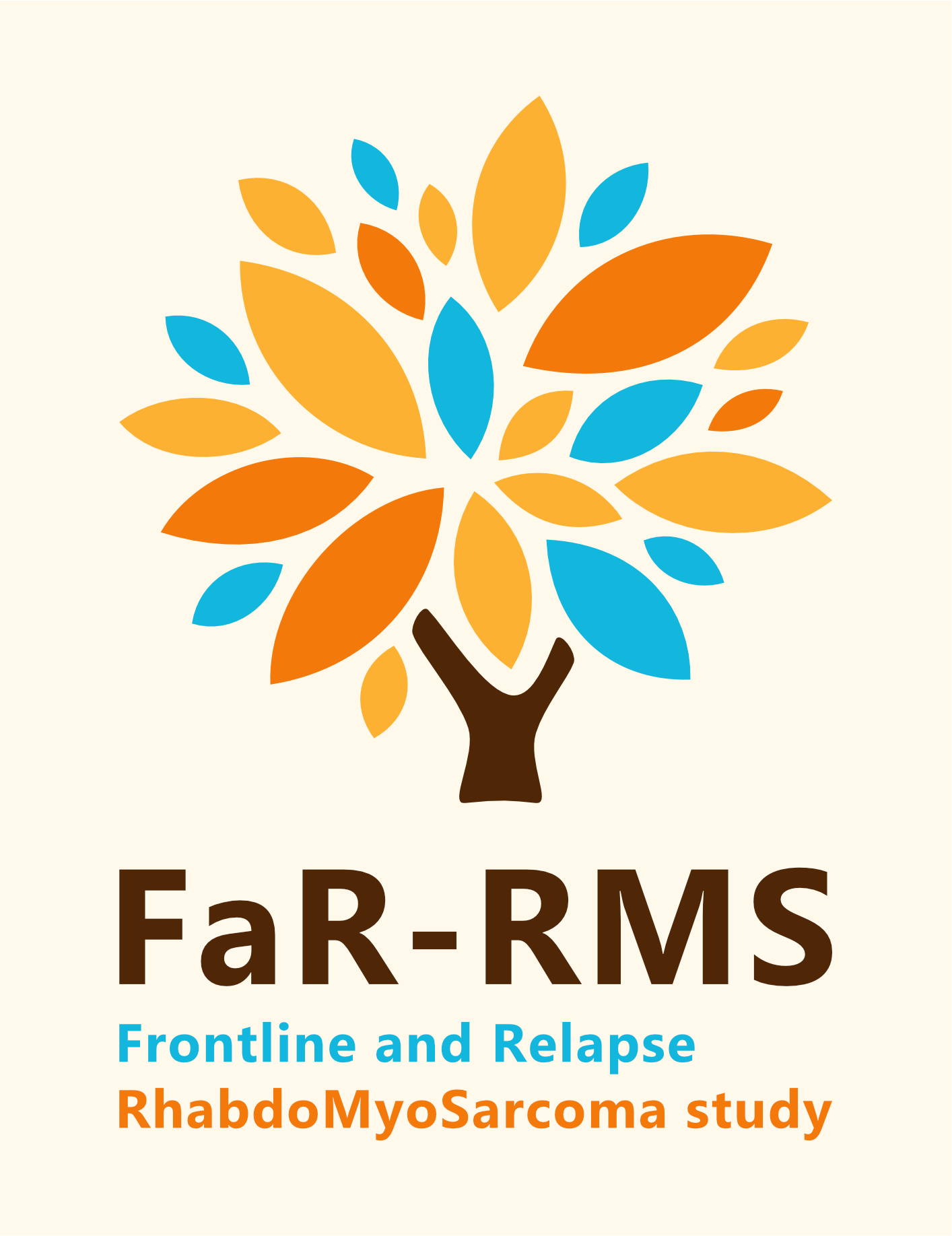 The FaR-RMS trial is an overarching trial for all patients with newly diagnosed and relapsed paediatric-type rhabdomyosarcoma and is open to patients of all ages. The trial has an innovative multi-arm, multi-stage design that allows the testing of new combinations of therapy in upfront and relapsed settings in phase Ib, phase II and phase III.
The trial has now been open for over two years. It is recruiting well and we are pleased to announce the relapse research question opened in March 2022, funded by Bayer.
We are delighted that there is wide international interest, and that in the last year, several new countries have opened the trial. The current recruiting countries are:
Australia, Czech Republic, Denmark, France, Greece, Ireland, Israel, The Netherlands, New Zealand, Norway, Slovenia, Spain, Switzerland, United Kingdom.
Countries still in set-up since last update:
Austria, Belgium, Canada, Croatia, Germany, Italy, Portugal, Slovakia, Sweden.

(Update May 2023)

Visit website
Visit Birmingham website
Sponsor
The Study Sponsor is the University of Birmingham Cancer Research Clinical Trials, UK EudraCT Number: 2018-000515-24