19 December 2019
Welcome to our New Chair Dr. JHM (Hans) Merks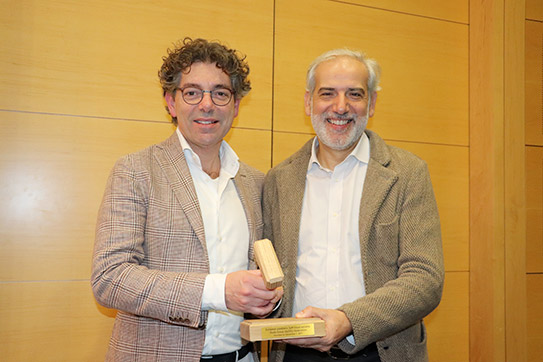 Dr. Merks, member and Association's co-founder became the new chair replacing Prof. Bisogno who ended his term this December. Gianni served on the board for six years.
Three dedicated and long-standing board members completed their terms and were honored for their dedication by both chairs Gianni and Hans. They are: Julia Chisholm, Soledad Gallego, Daniel Orbach. They will collaborate continuously with the board in the field of Sarcoma. The board also welcomed four new members to join the 5 other sitting directors. We are grateful and excited to have again Dr. Andrea Ferrari, and a new diverse group including Dr. Nadege Corradini, Dr. Gabriela Guillen Burrieza and Dr. Timothy Rogers to join the board and bring their unique talents, expertise and perspectives to the work of the association in order to further our mission for best cure, treatment and life improvements for patients with Sarcoma.
Welcome everybody and looking forward to a fruitful collaboration!